Home Office
Section 5 approved

We are licenced to move guns,
sporting rifles, shotguns, ammunition, military rifles and restricted firearms throughout the world. Call for more information
Services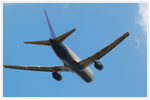 Air Freight export
We offer a complete airfreight export service to our customers including giving advice of shipment methods and ensuring the correct documentation is issued. We have extensive experience in the shipping of high value and hazardous goods in accordance with IATA's Dangerous Goods Regulations. With a network of agents throughout the world we can offer an airport-to-airport service or a door-to-door delivery.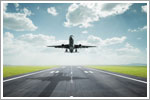 Air Freight Import
We offer a complete airfreight import service to our customers and can arrange everything from the collection and shipping of your goods, to the UK customs clearance and onward carriage to your premises.



Courier
For the smaller or more time sensitive goods we can offer a range of courier services, offering timed deliveries and ensuring you know where your goods are at all times with the tracking facilities provided. Some of our customers choose to use our traceable service to move their firearms within the UK.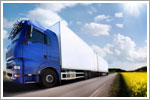 Road Freight:
We can arrange for the movement of standard cargo within the UK and Europe using road freight services. We can also arrange the movement of specialist cargo within the UK, such as Dangerous Goods using an EXII vehicle. If you have high value goods to ship, we can arrange for a dedicated, sealed vehicle to carry your items. There is nothing we cannot handle and we are able to offer tail lift vehicles and timed collections to meet your needs.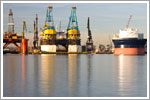 Sea Freight:
Sea Freight is a cost effective way to send non-time sensitive and out of gauge cargo. We can arrange for LCL and FCL shipping depending on your requirements. We can offer a door-to-port and in some cases a door-to-door export service. We can arrange to pack your goods to ensure they are packed to withstand sea freight conditions. We can organise for goods to be imported via sea freight and can arrange for the UK customs clearance and on forward carriage to your premises.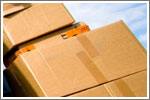 Packing Services:
We can arrange for your goods to be packed prior to shipping. We can organise for custom made crates or cases to be made in accordance with your specific needs. We ensure the material used comply with export regulations and have the appropriate markings on them. We can also provide you with soft packaging material and labels direct to your premises before you ship your goods.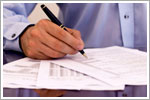 Documentation:
For those of our customers who require specific documents to be sent with their goods, we can arrange for Certificates of Origin, EX 1 forms, carnets and letter of credits. For those shipping dangerous goods our specialist staff are fully accredited to complete your Dangerous Goods Notes.